Whether you live in St. Pete and you're looking for a staycation, or if you're coming from a little further like Tampa or Orlando, a trip to St. Pete Beach is a fun weekend getaway. St. Pete Beach has a variety of hotels, delicious restaurants, and beautiful blue water.
We live and work in St. Pete Beach running our windsurfing school and shop, and over the years we've discovered the best places to stay and visit. Here's what we recommend to anyone who comes to town!
Hotels in St. Pete Beach
Right next door to our shop on St Pete Beach is one of our favorite places to stay in St. Pete Beach. The Plaza Beach Resort is a family of three properties. On the bay side, you can stay at The Bayfront Plaza or The Bay Palms. They have water access so it's easy to go out on your paddle board or kayak, or even to dock your boat. It's super convenient to to rent a paddle board or kayak from us and then to cruise the bay! If you prefer to be on the beach, you can stay at The Plaza Beach, which has awesome sunset views (and you still have access to bayside docks at the other two properties).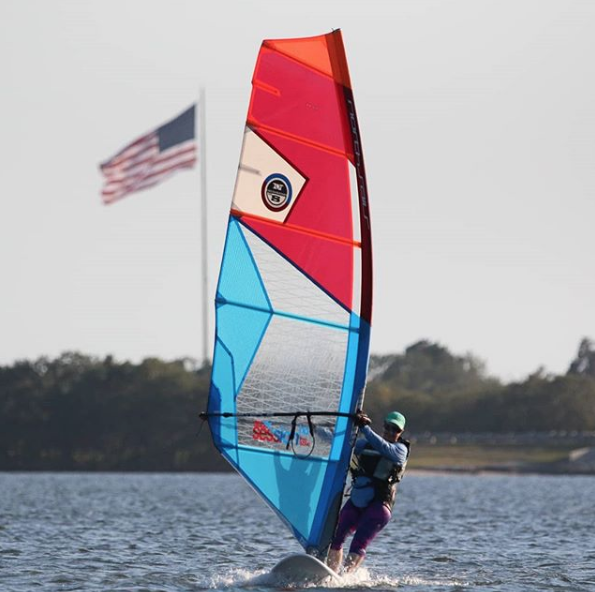 We have to mentionThe Don CeSar. It's a luxury hotel, landmark, and a historical site all in one! You've probably seen the pink building in pictures, and it's been the site of a few movies. If you have the chance to stay here, it's a must!
The Bon-Aire feels like you're stepping back into the past in the best way. It's still a family run motel, 60's style, but updated with modern conveniences. Most of the rooms are booked months in advance and you will find families who have been coming there for the same week every year for multiple generations!
Hotel Zamora is another great place is stay. It's the newest hotel on St Pete Beach and has a more modern vibe. It has a bayfront swimming pool, and a rooftop bar where you can watch awesome sunrises and sunsets. What's not to love!
Restaurants near St. Pete Beach
We don't just have our business on St Pete Beach, we live here too! These are the places you can find us on a regular basis, and the restaurants we recommend to visitors.
Agave is our go-to for Mexican food and killer margaritas. But if you're looking to carb load after a day at the beach, Gennaro's is the best place for it. It's an Italian restaurant with only a few tables in a small room. It has a friendly vibe—like eating at a friends house and meeting more of their friends!
Tucked in the back of a strip mall next to Publix, Cafe Soleil is a genuine french cafe with great coffee, pastries, and sandwiches. Get there early, it's only open for breakfast and lunch.
Is Willy's a bar or a restaurant? Let's just call it a great deal that is disguised as dive bar. They serve the best burger on the beach—you don't want to miss the Big Gooey. They also have great fish, and awesome lunch specials.
You don't normally think of going to the beach to get a steak, but 1200 Chop House is worth a stop. The steak is delicious, they have great sides, and if you're in the mood for seafood there is usually some sort of seafood available. This is our special occasion go-to!
Things to Do Near St. Pete Beach
We think it's fun to do something fun and expected on vacation, which is why windsurfing lessons are the perfect complement to a beach getaway! The whole family can get in on the lesson, and you'll leave your trip with a new skill—and maybe a new favorite hobby. If you're looking for something slower, we also rent paddle boards and kayak, so you can explore the ocean or the water in the bay.
If you're here during the right time of the year, check out the Corey Ave. Sunday Market. You can buy fresh foods, shop local vendors, and listen to live music!
Top off your days by relaxing with a locally brewed beer at Mastry's. The brewing is near the beach, and has lots of open outside seating so you can enjoy the salty air.
At Ft Desoto Park, you can go fishing off the pier, climb the old fort, and walk the trails while looking for birds. It's a beautiful area and a nice change of pace from the busy streets of St. Pete Beach!
After your explore St. Pete Beach, head to the Gulf Beaches History Museum and check out photos of what the area has looked like over the last hundred years.
If you're interested in adding windsurfing lessons to your vacation itinerary, or if you want to rent paddle boards or kayaks, give us a call and we can help! We'll even drop off and pick up the equipment from wherever you are.