Skip Navigation
Website Accessibility
Slingshot Phantasm Package Windsurf 926 Carbon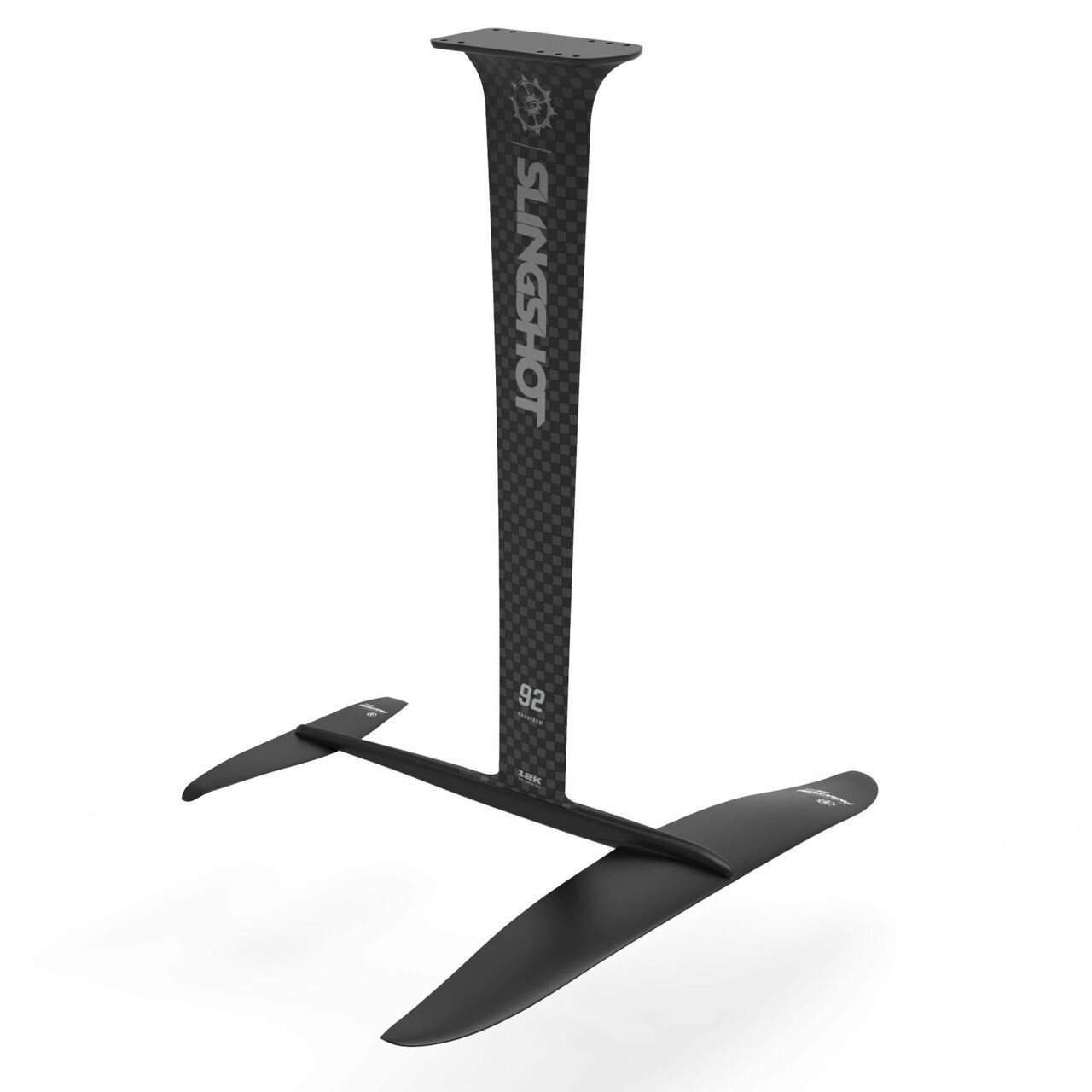 Mast option:

72cm

Price:

$ 2,589.98

$ 1,999.00
---
Mast option:

82cm

Price:

$ 2,652.20

$ 1,999.00
---
Mast option:

87cm wide

Price:

$ 3,331.09

$ 2,499.00
---
Mast option:

103cm wide

Price:

$ 3,392.20

$ 2,499.00
---
Mast option:

125cm wide

Price:

$ 3,577.76

$ 2,999.00
Tef-Gel is required for assembly!
Slingshot Phantasm PTM 926/872 Foil Package with carbon mast.

A very efficient high-aspect lower for windsurfing. Provides great rail-to-rail stability for carving maneuvers and cruises through lulls with very low resistance.

Package Includes: Mast of your choice, PTM 926 Front Wing, PS 400 Rear Stabilizer, 872mm Fuse, Hardware (316 Stainless Steel Torx), Neoprene Wing Covers, Carrying Case.

Mast selector:
Note* Wide masts are stiffer and stronger, better for control in more intense riding and for heavier riders.

72cm - Shallow water
82cm - Flat, shallow water
87cm wide - Jumping freestyle, freeride heavier riders
92cm - Freeride, open water, freerace
102cm - Freerace, large swell
103cm wide - Freerace heavier rider, jumping freestyle, flatwater freestyle
125cm wide- Big swell freestyle




SHOP BY CATEGORY
CONTACT US
419 76th Ave.




St Pete Beach, FL 33706

Open Mon-Saturday 10am-5pm

Closed Easter Sunday, July 4, Thanksgiving Day & Christmas Day.