Skip Navigation
Website Accessibility
Duotone Silver 70% SDM Mast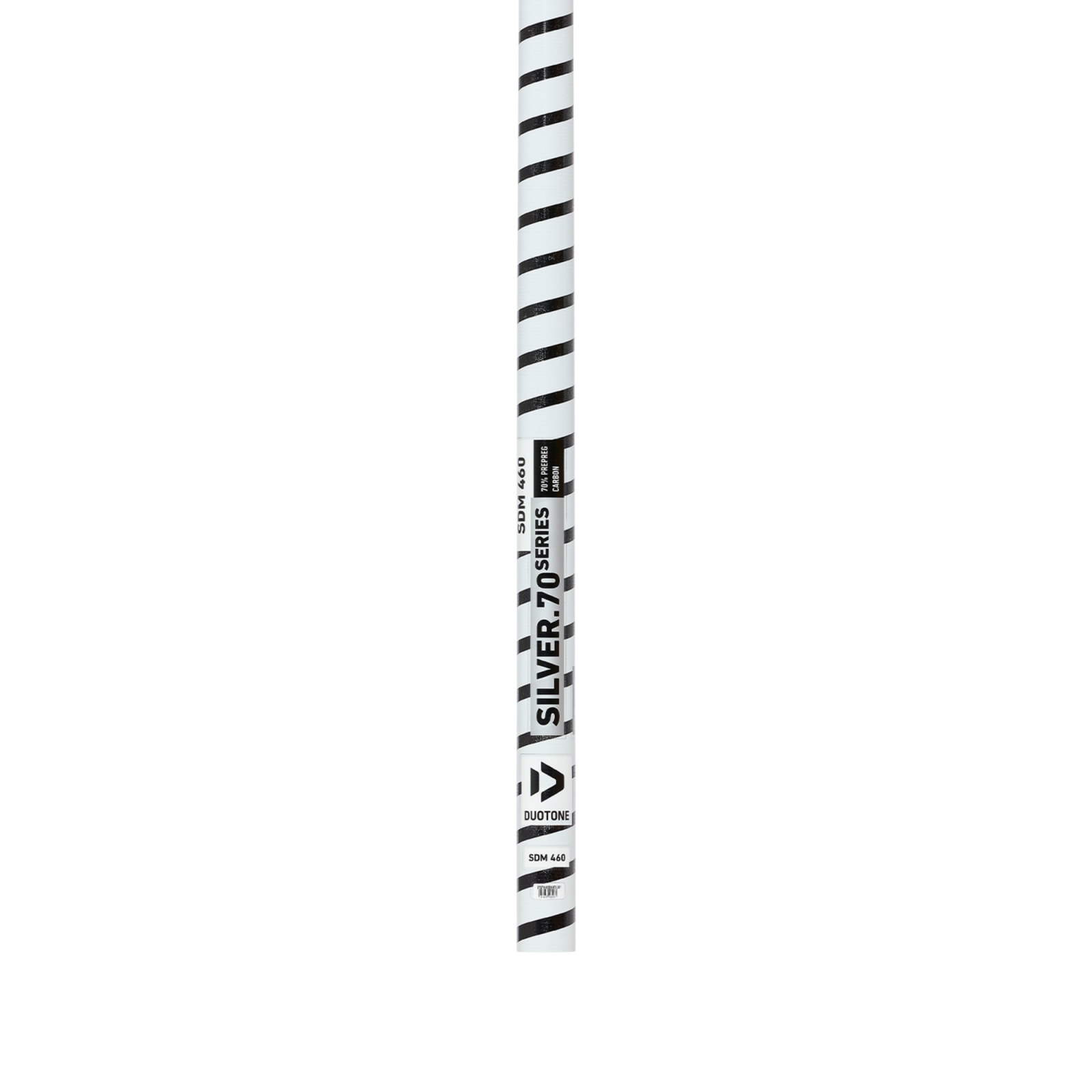 Not sure if this mast will work with your sails? Please call 727-656-6569 or email us for advice!
Does NOT come with a mast bag.

Duotone Silver 70% Carbon SDM Mast
Get an amazing high-quality standard diameter mast at a great price with Duotone's (formerly North) Silver SDM 2 piece mast! The new Silver SDM mast comes in a 70% high-tech T700-Carbon.
This mast is manufactured using the latest prepreg construction which aids in minimizing material and maximizing performance for you while you windsurf. The upgrades for this mast give you high performance, lighter weight, and strength capabilities for higher loads. This means you have an excellent wind range where your sail feels in control in higher winds.
The Silver .70 SDM mast is a standard diameter mast with with natural-white polyamide protection making it durable and great for bigger sails.
This mast works great with most sails that have a constant curve and it teams up nicely with Duotone's freeride sails.
This is also a great option for a slightly lower cost than its RDM counterpart.
At
70% carbon, you get the ideal mast trifecta of having a light weight feel, reliable durability and strength, and a great cost!

SDM Mast Specs:
430cm, IMCS 21, 2.20kg
460cm, IMCS 25, 2.25kg
490cm, IMCS 28, 2.35kg