Skip Navigation
Website Accessibility
Severne iQ Foil HGO Rig Package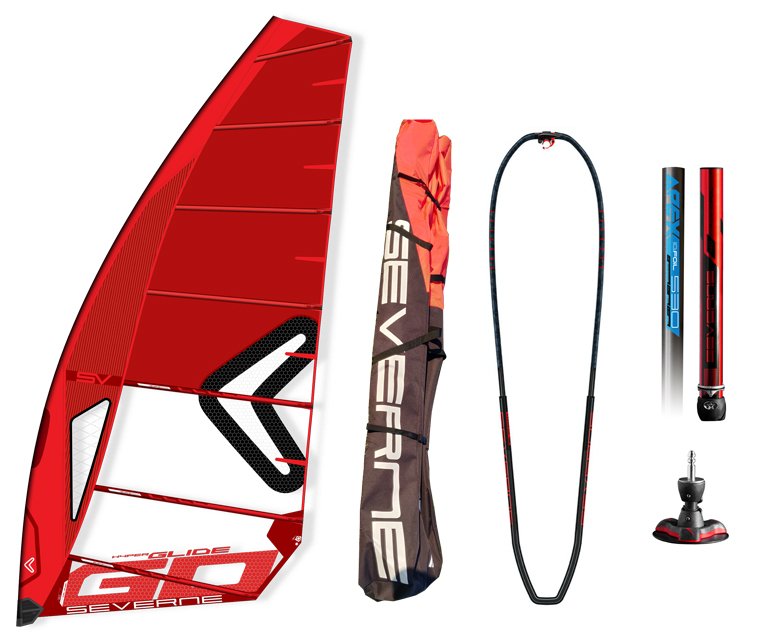 Shipping to your nearest freight terminal is $75. If you would like to have it shipped to your home or business please contact us for an additional freight quote. (727) 656-6569
Starboard IQ Foil/Severne HGO Rig Package


The HGO is the first of its kind. A foil racing sail build for the offical IQFOIL class and will make its Olympic debut in 2024 in Paris. HGO is built on Severnes already successful foiling platform, with multiple competition wins under its belt. The HGO puts an emphasis on speed and ease of handling. Through
modifications such as a reduced luff curve and re-distribution of shaping. The control gained from these features allows sailors of all skill levels to get up to competition level speeds in no time at all.
The Enigma 210-250 Boom is by far the lightest, stiffest and most durable boom in existence. Built with one main objective; Produce the best stiffness to weight ratio possible. It is constructed out of 100% pre-preg carbon and as a result only weighs 3.52 Kg. Enigma Booms will give you the ultimate combination of lightweight, stiffness and ergonomics.
(Youth package comes with the Starboard GO Boom 170/220 Aluminum).


The Severne Apex IQ foil mast is 90% carbon for increased durability but still very light weight.
/ MODIFIED OUTLINE WITH REDUCED FOOT SIZE TO ENABLE USE ON A FIN.
/ DURABILITY FOCUS WITH ADDED SAIL REINFORCEMENTS AND STRONGEST BATTEN SPEC.
/ LESS EXTREME LUFF CURVE TO REDUCE STRESS ON MASTS.
/ XL CAMS TO REDUCE LOAD ON MAST AND IMPROVE ROTATION.
/ REDISTRIBUTION OF SHAPING FOR EXPANDED WIND RANGE AND LIGHTER FEEL.
| SIZE | LUFF | BOOM | BATTENS | WEIGHT (KG) | CAMS | HEAD | RECOMENDED MAST | ENIGMA BOOM | EXTENSION | |
| --- | --- | --- | --- | --- | --- | --- | --- | --- | --- | --- |
| 8.0 | 522 | 220 | 7 | 5.89 | 3xXL, 1xSDM | Fixed | Apex 490 | 210-250 | Race Extension 36 | |
| 9.0 | 554 | 232 | 7 | 6.28 | 3xXL, 1xSDM | Fixed | Apex 530 | 210-250 | Race Extension 36 | |
| | | | | | | | | | | |
| | | | | | | | | | | |